Updates and Information: June 15th, 2015
As you may know, school is finally over for most, allowing more free time on the wiki to continue our activities and roleplay. If you look around, the wiki has gone through a major revamp that has offered major improvements if I do say so myself. Below is a list of the changes that have taken place in the revamp:
General News
Drawing away from a former wiki HU was based off of at first, I would like to present our new and original Character Creation system that offers users a more iteractive experience when joining the wiki.
New customizable playercards have been released; a major improvement from the previous ones.
The guidelines are currently being revamped as I write this. Some of them you may notice have already been altered. Our goal is to shrink down the number of guideines and make them easy to understand.
Obvious new layout and features.
We are currently trying to implement chat roleplay into the system as well.
News for Administrators
There will be a administration meeting held on June 16th at 10:00 pm Eastern Time. Make sure to be there as it's mandatory.
Open Positions
Heroes United is now looking for a user who has enough experience in CSS and coding.
Now that the announcements are out the way, we're going to go on and continue to make our community bigger. United we stand; Divided we fall.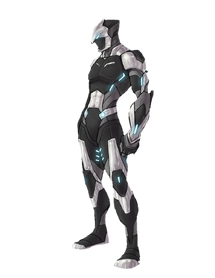 Apex Knight  Talk  Contribs  Heroes United  19:50,6/15/2015